Armytek Predator Pro Magnet USB Extended Set White
All your hunting gear in one case
Predator Pro Extended Set is a ready-made solution for maximum effective use on a hunt. The set includes the most long-throw tactical flashlight Predator Pro with magnetic charger and the best accessories to it.
The flashlight, quick-release magnetic mount, color filters and magnetic remote switch with coil cord are supplied in a durable convenient-to-carry plastic case. There are also two high-capacity 3500 mAh rechargeable batteries, magnetic USB charger and basic accessories of Predator Pro series configuration.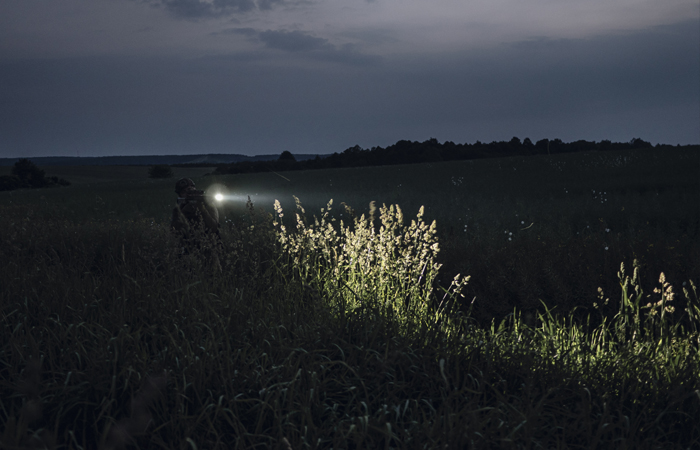 Predator Pro — the most long-throw tactical flashlight from Armytek now with magnetic charger
Model with direct narrow beam of impressive throw for tactical tasks and for hunting. Clear central spot with minimal side spill allows illuminating objects at a distance of up to 501 meters. Ideal for use at 100-300 meters distance.
Distinct hotspot and minimal spill for directed aim illumination.
Pro Powerful electronics provides constant brightness even at a temperature of -40 °C and not fully charged battery.
Special precisely calculated reflector for High Intensity LED modification, which provides 1.5 times the light range compared to a usual LED, and tempered glass with anti-reflective coating for maximum throw create clear central spot with minimal side spill at 1500 lumens brightness. Hotspot diameter is 9 meters at 100 meters distance.
Withstands any recoil due to improved springs and installation of the driver inside a reinforced capsule filled with protective compound.
Standard 1 inch body is compatible with any accessories, including original magnetic remote switch and magnetic mount for quick one-motion attachment and removal.
Two-phase electronic button retained two levels of pressing similar to mechanical switch, but became noiseless and 20 times more durable.
Non-flat button allows easy switching on of the flashlight with a palm.
Innovative technology allows using any standard 18650 Li-Ion battery with 10A discharge current and provides full protection against short circuit even in case of contact between magnetic connector and metal objects.
Solid body made from aircraft-grade aluminium, special matt anti-abrasive finish without rough knurling.
Steel striking bezel with matt non-reflective black titanium coating, which prevents location disclosure, is used for additional protection of the optical system in the event of a fall and as a shock-crushing tool.
Active real-time temperature control to prevent overheating above +58 °C and warning indication of low battery level.
Total protection from water, dirt and dust in accordance with IP68 standard — flashlight continues to work even after submersion at 25 meters depth. Withstands fallings from the 10th floor.
Robust and water resistant magnetic connector.
Well-thought-out set of accessories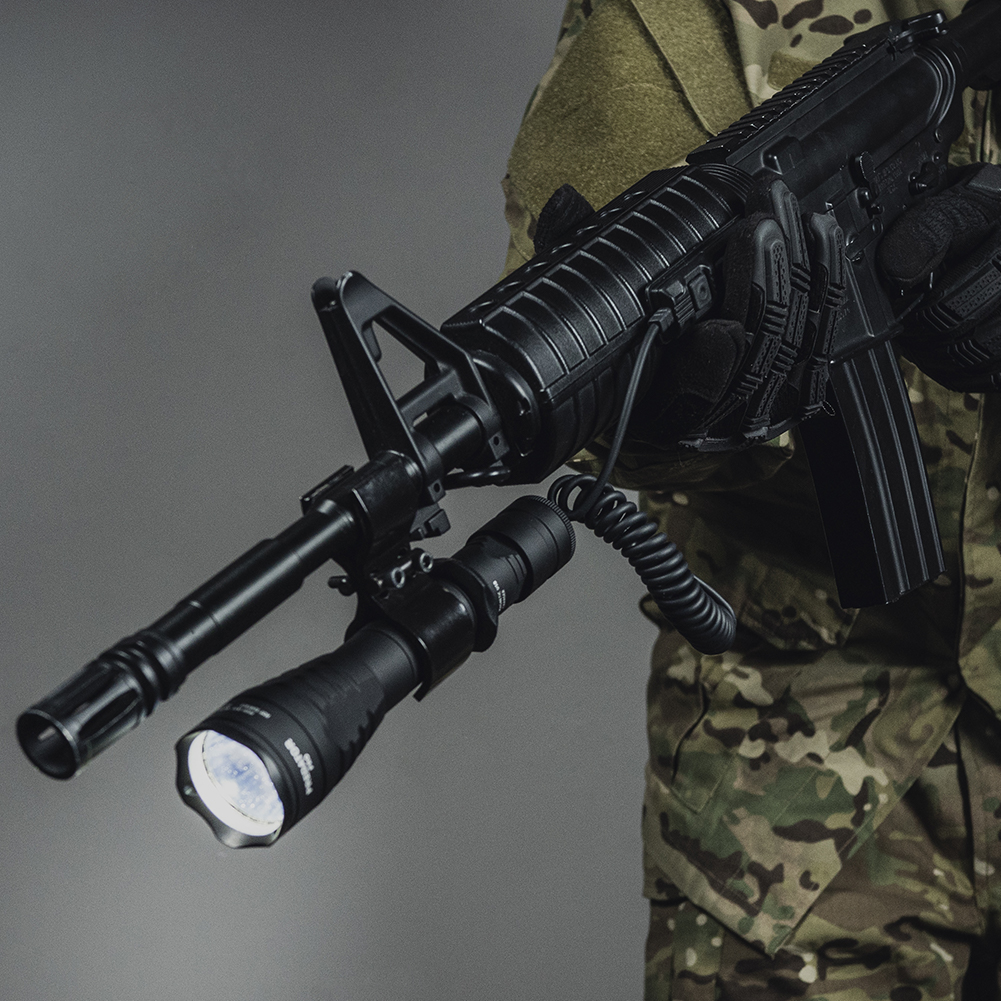 Magnetic remote switch MRS-01 (coil cord)
Compatible with Armytek tactical flashlights with non-flat button and magnetic charger. For momentary on (only when the button is pressed) and for constant light. Easy connection in just one motion, no need to unscrew the tailcap. Special design provides secure fixation. Coil cord stretches to 70 cm.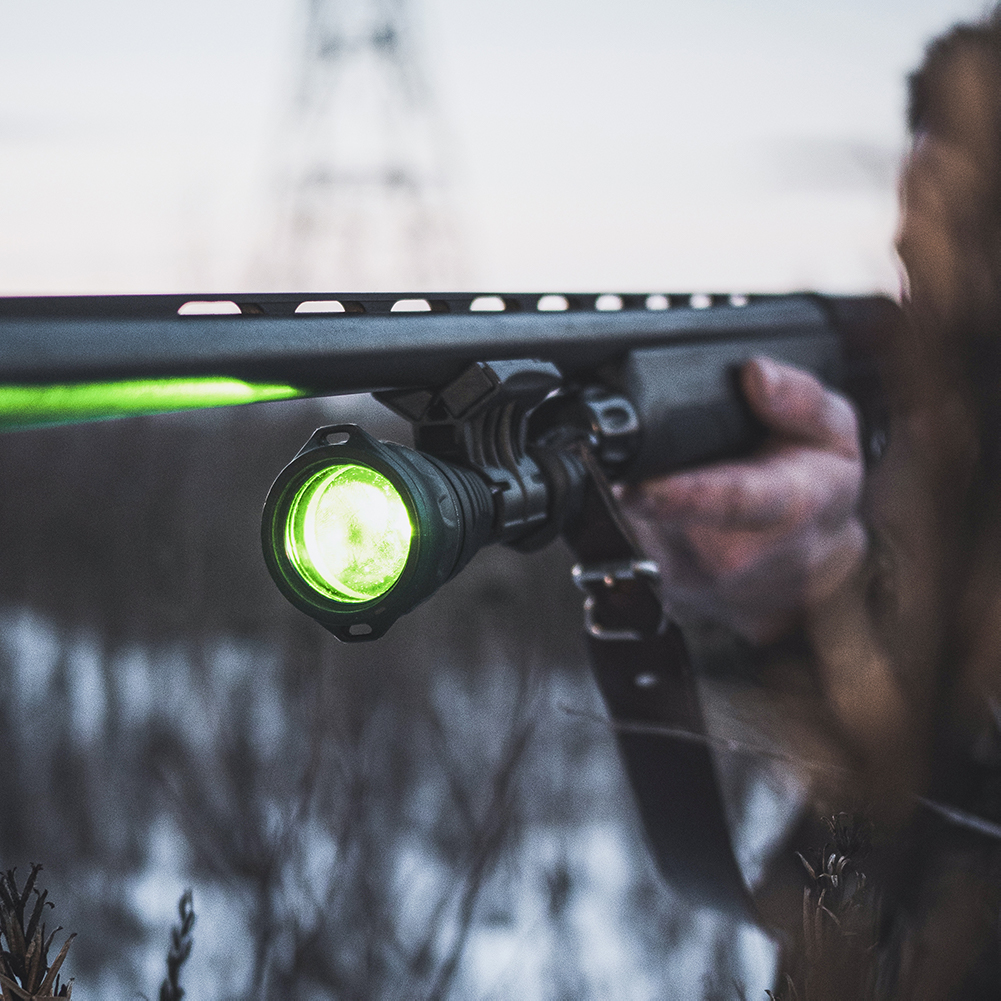 Magnetic mount for flashlight AWM-03
Compatible with Armytek flashlights with 25.4 mm body diameter and up to 64 mm head diameter. Mounted on metal units with 8-30 mm diameter. Provides reliable fixation of a flashlight with easy one-motion attachment and removal. Made from robust and lightweight materials. Holds up to 8 kg due to extra strong dual magnets.
Color filters
Green filter is for hunting in woodland areas. Green light is unnoticeable from the side, not perceived by animals as a threat. Red filter is for hunting and reading maps. Red light is comfortable for night vision, effective in limited visibility conditions, almost invisible for animals.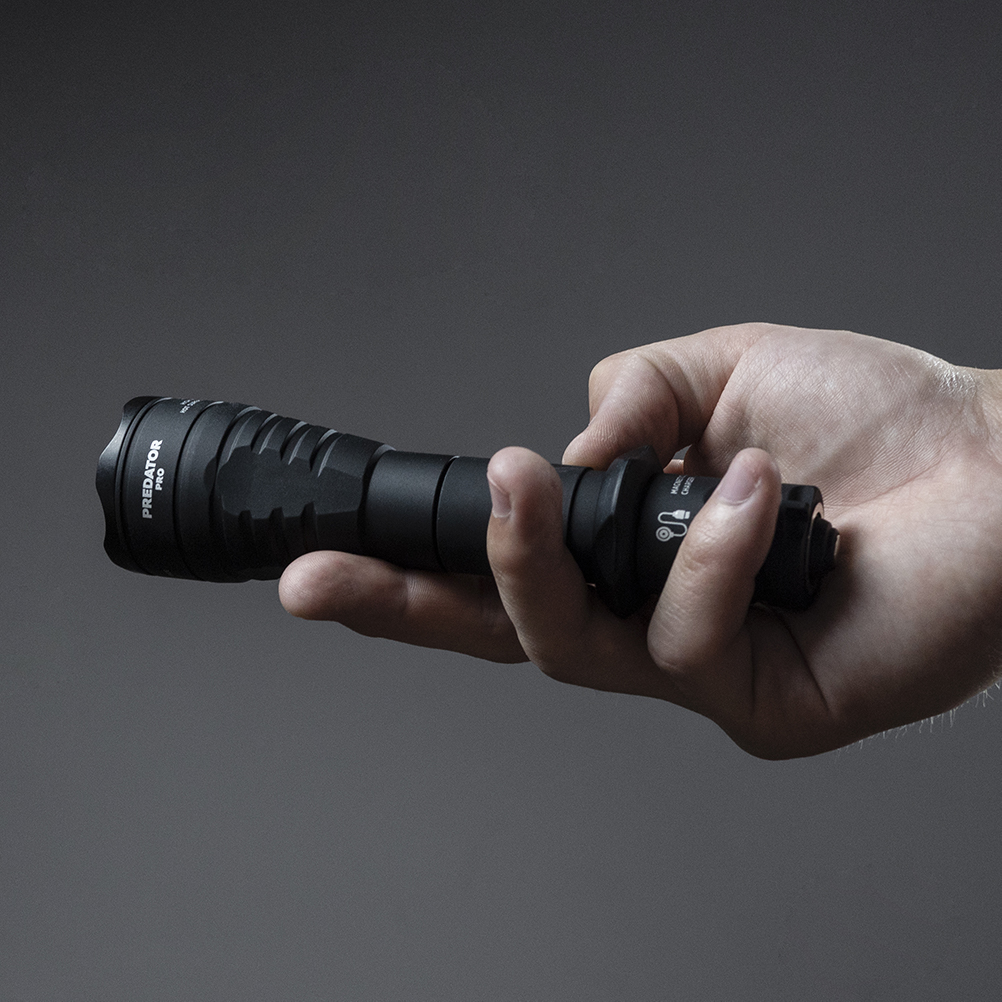 Grip
Injury-safe ergonomic silicone grip for convenient tactical hold.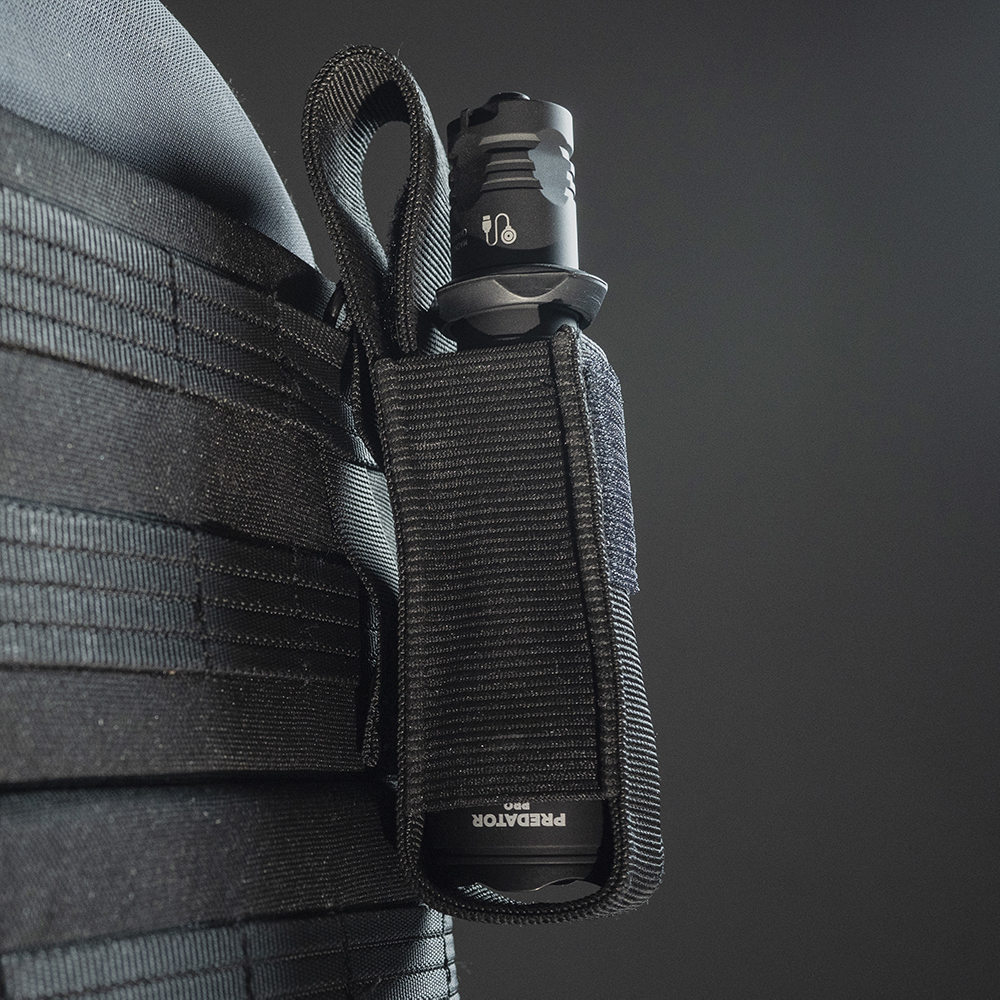 Holster
Heavy-duty nylon holster with several fixing options: on a belt of any width, on a Molle mount, on equipment thanks to durable steel ring.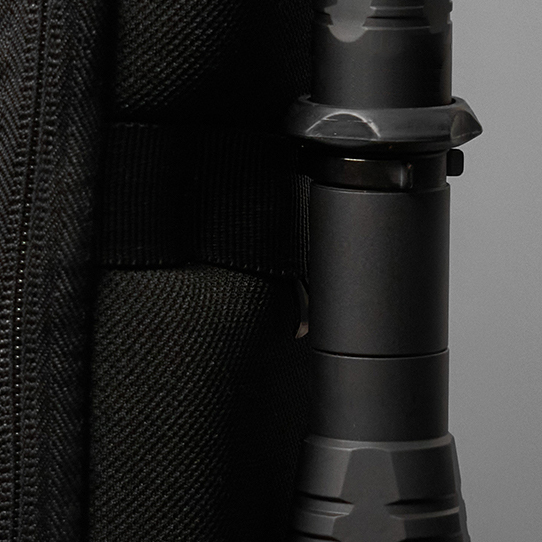 Clip
Steel clip with wear-resistant black titanium coating for mounting on clothes, equipment or belt.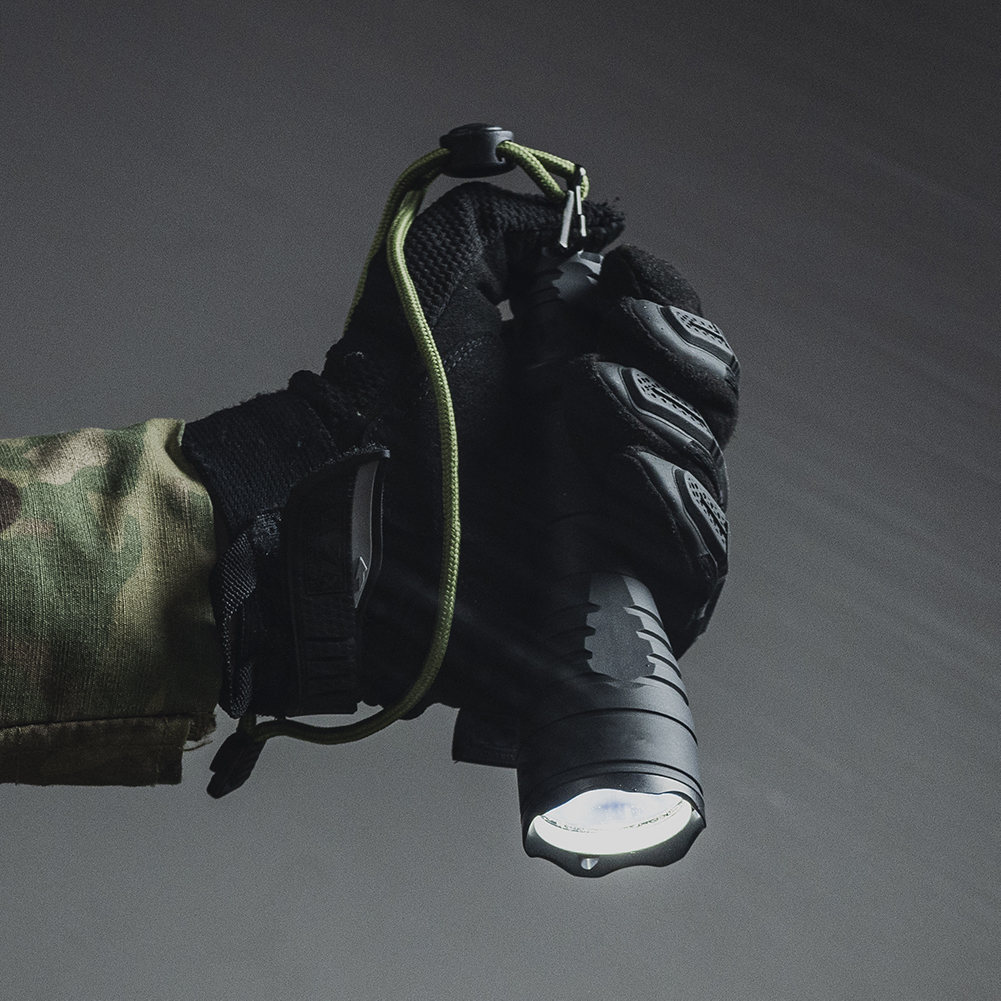 Lanyard
Size-adjustable wrist lanyard made of heavy-duty paracord and steel carabiner for quick removal and installation on the flashlight.